ORANGE varieties
In Juan Olaso S.A. we offer different varieties of ORANGES which grow in our own farms allowing us to serve our customers throughout the different season. Each variety has different flavour properties whether other aspects such as the skin, aging, etc.. We choose the right varieties for each season moment to meet the needs of our customers optimally.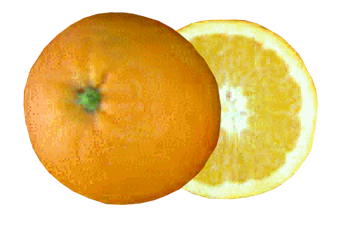 NAVELINA
EARLY ORANGE
Orange originated in Califormia around 1910 and introduced in Valencia around 1033. The fuit s slighly ovalated, with smaller navel (comapred to Navel Nashinton variety). It comes early in the season and is very productive.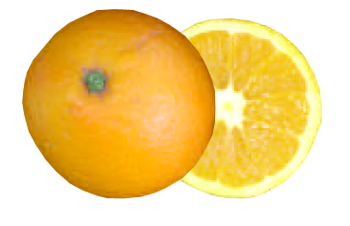 NAVELATE
MID SEASON ORANGE
Originated in Vinaroz in 1948, it is a spontaneous mutation of Washington Navel which was introduced in 1957. The fruit is smaller to Washington Navel fuits, round and slightly ovalated. Its skin is thinner and more consistent. Its colour is pale orange, and its navel is externally apparent, and sometines it arrives until the ecuatorial line of the fruit internally. Its pulp is firm and it has good fruit performance. (Patrones y Variedades de cítricos, Generalitat Valenciana. Consellería de Agricultura, Pesca y Alimentación. 2001)
NAVEL LANE LATE
MID AND LATE SEASON ORANGE
Australian orange born in 1950 as an spontaneus Washington Navel mutation. Its fruit has a similar size to Washington Navel size, thin skin and less marked navel. It is a very productive variety and it starts early its production. The fruit has a firm peduncle, so it maintains its commercial quality during long time in the tree. It has a wide harvesting period.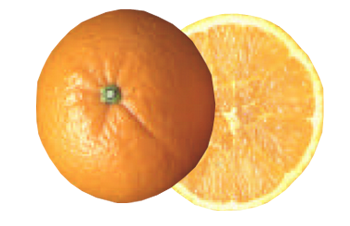 NAVEL POWELL
LATE ORANGE
Australian spontaneous mutation of Navel Washington. The fruit has a shape ranging from flattened to ovoid shape. It has navel. Its skin is thin with a mid adherence tothe pulp. Its juice presents low acid content with high sugar content. It maintains good quality before and after maturation, allowing to retard harvest without infliuencing its texture.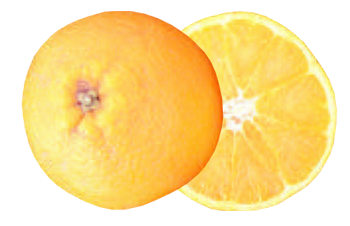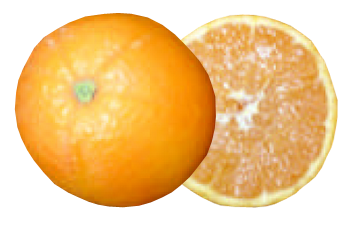 NAVEL BARNFIELD
LATE ORANGE
Australian spontaneous mutation of Navel Washington detected in 1985. The fruit presents a slightly ovoid shape and les size than Navel Lane Late. Its taste is comparable to Navel Lane Late, it presents a less granulation level and seedless.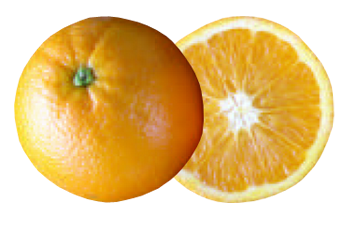 NAVEL CHISLETT
LATE SEASON ORANGE
This fruit was identified in 1988 as a late mutation of Navel Washington in Australia. It is seedless, with an improved taste compared with the other late navel oranges, with balanced acid-sweetness contrast and absence of granulation at the end of the season. Its sin texture is smooth compared with Navel Lane Late, but still it is firm which allows the fruit to have a longer stay in the tree.
SALUSTIANA
MID SEASON ORANGE
Salustiana oranges has its origins in Valencia by spontaneous mutation aroud 1950 of the Comuna variety. The fruit is rounded or slightly flattened, thin skin and mid to big sized. It also has great quantity of sweet juice, which allows to use use if for both juice and eat. It keeps quite well the qualty on the tree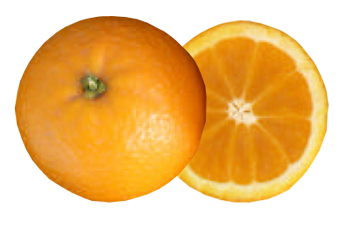 VALENCIA LATE
LATE SEASON ORANGE
Originated in Burjassot (Valencia), it has bee the nmost produced orange in Spain around 1978. Its fruits have a medium to big size. with a spherical or slightly oblate shape. Its skin is thin and flat, and sometims grained. It has a high juice content with good smell and slighly acid taste. It is perfect for industralization. In general it is seedless. It is the most late variety of orange.